From the Councillor Phil Bateman Archives-First published in April 2006 –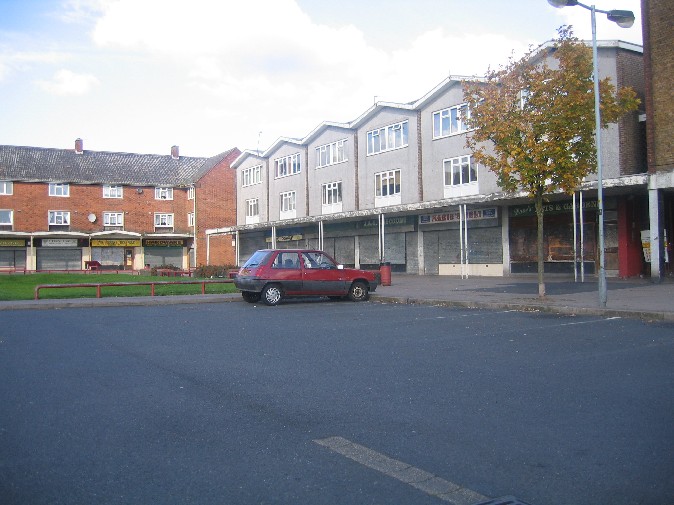 Ashmore Park Estate is an important part of Wednesfield North. But I am not sure how many people in the area know how it got its name. I am informed that there once stood Ashmore Hall and its estate.
The Hall was once in the ownership of a member of the Leveson family who had vast property holdings in the area including the Moat House at Willenhall. There was a lake which it is believed refers to a large pool which once lay on the north side of where the Pool Hayes School stands today but which was filled in when development of that area took place during the 1960's.
So whilst we all know how Ashmore Park is today I doubt if many people living on or near the estate knows of its important historical past. Whilst some local history is taught in schools it is I think great to know that right at the heart of our little community is a medieval moated site.It is the only surviving visible moat in the City of Wolverhampton and you can see it as a dip in front of the 'bottom shops' the Ashmore Park Shopping Parade. It is a locally Listed site and was approved in March 2000.
Ashmore Park was one of the estates which Lady Wulfruna gave to St. Peter's Church at Wolverhampton in 994 and a moated farmhouse was built here, probably in the 13th century.They also speculate that the house may have been used as a summer retreat for the Dean of Wolverhampton or as a hostel for visitors. Both of these were quite common medieval uses for outlying estates but there is no actual evidence of such use here. The old farmhouse was probably taken down when a new one was built in the early 19th century; that new one was demolished in 1957.The Ashmore Park Estate was a council housing estate built, in the 1950s, by the then Wolverhampton Borough Council outside its own boundaries; the boundaries were later stretched a bit to incorporate the estate into the borough.
We are very lucky to have been successful in getting resources to protect and explain about this important heritage site in our community.
The Campaign for Ashmore Park Enterprise managed to get £50,000 from Heritage Lottery funding to promote this site.There are information boards that are erected and the local library that stands alongside the site has interpretation and other display items in the Library. This makes it a place for local schools to visit and learn about the history of the area.
I still think that we can make much more of this important heritage site, that can be translated into a little more economic growth for the commercial advantage of the shopping parade. History is a very valuable commodity in this day and age.
---
Author: Phil Bateman
Article Date: 9th April 2006